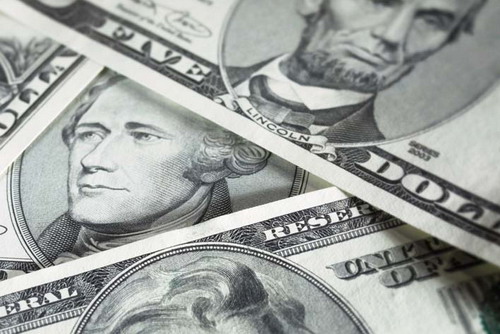 Gone are the high flying days when every stock was going up and growth was loved. Nowadays, we are just happy when a stock doesn't go down! Being in stocks with strong dividends is probably the best way to ride the stock market storm.
A stock with dividends is always more attractive because it provides extra return for investors. While the stock price is based purely on supply and demand of that security, dividends are based on the discretion of the company. So while the stock price can go down drastically, the dividend can stay the same.
Take Altria (MO) for example. A quick look at Yahoo Finance says that the dividend yield is $1.28 for every share that you own. This means that if we buy 100 shares of MO (currently trading at $19.52), we can estimate to earn $128 per year assuming the company continues the dividend at the same rate next year no matter the stock price!
Not all dividend paying stocks are the same though. In our example of MO, it is believed that while no company is recession proof, Altria is as resilient as it gets in bad economic times. This means that there's a very good chance the dividend won't be drastically reduced in the foreseeable future.
On the other side of the coin, the current financial mess has forced big companies like Citigroup (C) to slash their dividend. If we own stocks in Citigroup, then it is hard for us to rely on its dividend because we never know when they would cut that again.
Therefore, it is important to look for companies with strong and stable dividends. In a down market, this is especially important to pay attention because any wrong steps can be desvastating to our portfolio.
Promote or Save This Article

If you like this article, please consider bookmarking or helping us promote it!
Print It | Email This | Del.icio.us | Stumble it! | Reddit |
Related Posts